Students Assistance: Transcription, Typing, Thesis Formatting and Internet Research.
I offer the following services to Students: Transcription, Typing, Thesis Formatting and Internet Research. In assisting Students. This will save you a lot of time and you can get on with having student sun and enjoying life on campus.

Students must follow Professor, University etc., guidelines in formatting, setting out their dissertations etc. Universities are very particular with MBAs, Masters and PhDs with formatting etc. Usually you will follow Academic Writing styles with APA Formatting Styles, SALJ House Style for Juta Publications, Harvard Styles etc.
Every part of a thesis is formatted right down to references, to tables and graphics etc. If I don't follow these styles, you could lose marks. The Universities and Colleges are very particular especially when it comes to MBAs, Masters etc. Even when transcribing, the document still needs to be formatted into the University styles.
I offer assistance with Research, all students need to research their subjects. I can research articles, books etc., for you. It is very time taking for you to spend the time in the Internet searching and you will use a lot of data, I have a fibre connection. Students search inside Google Scholar as all articles, books etc., must be referenced properly within the documents and there must be links to finding the research material. Students can lose marks if they do not have the correct cite/reference listing, so it is very important to keep records of everything I find.
Students Assistance: Transcription, Typing, Thesis Formatting and Internet Research.
From 1st year to Masters, PhD, assignments, dissertations, thesis etc (following Harvard Business, Academic Writing, APA, University/Professor methods and procedures).
We can research journal articles etc for your PhD, Masters etc for the subject of your choice using Google Scholar making notes of the cites/references required.
If you have transcribed your research and need assistance to transcribe it, contact us.
Once you have typed up your assignment etc., you will need it formatted to the professor or university guidelines, we can do this for you, saving you time doing it. Masters and PhD Students we can assist you with formatting your articles for publication in Journals etc.
We can assist you with the article publication procedures.
Editing contact Errol Collen at https://errolcollen.wordpress.com/about/
Rates:
Typing is normally done on a per page rate

Formatting to University guidelines is usually done on an hourly rate

Transcription on an audio hour rate and

Internet Research on an hourly rate.
I have assisted with many students, if you need assistance, please ask.
Students have strict deadlines that must be adhered to, so I make sure I can reach those deadlines before accepting your work.
Often a thesis or dissertation may come back time and again, some professors/supervisors are very fussy, Professors are known to keep changing/editing your thesis/assignment each time you submit, I charge an hourly rate for anything over and above first submission/comebacks etc.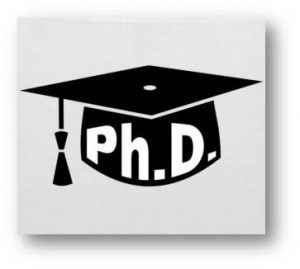 If you know of someone who could use my services, please share on your social media platforms. Thank you for reading and sharing. Have a great day.
Alison Fourie: Virtual Assistant (VAcertified) · Affiliated Marketer
Cell – WhatsApp – Office: +27 082 871 3452
Skype: amftyping, · Fax: 086  514  8475
Emails: amftyping@mweb.co.za · alison@amftyping.co.za
Linked in: https://www.linkedin.com/in/amftyping
Facebook: https://www.facebook.com/amftypingservices/
Twitter: https://twitter.com/amftyping
Blog: http://alison-fourie.blogspot.com
#Students #Student #Masters #PhD #MBA #Dissertation #Assignment #Thesis